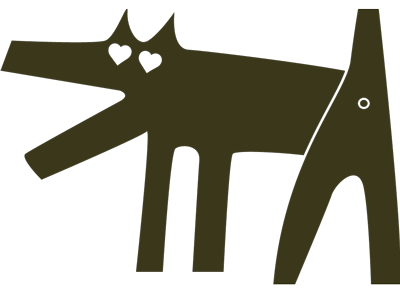 TEMPORARY CLOSED - Hello! Unfortunately our operations are currently suspended until further notice. Thank you for visiting us!
Follow us
0
This dog food supplement is Made In Italy and it has been developed by Veterinary Nutritionist Researchers from the University of Padua in Italy.
CRUELTY-FREE. OGM FREE. GLUTEN FREE.
VET INTEGRA RENAL is a powdered complementary pet food composed of vitamins and minerals, formulated by Veterinary Nutritionists to balance home-prepared diets for dogs and cats with kidney disease. It has been developed to provide the nutrients lacking in cooked and raw home-prepared diets.
Low phosphorus and sodium content, enriched with antioxidants that sustain kidney function.
Complete absence of products of animal origin, preservatives, and appetizers makes it the ideal way to complement home-prepared diets for dogs and cats with concurrent food allergies.
Not recommended for combined use with complete moist or dry commercial diets for dogs and cats.
Composition:
Calcium carbonate, Potassium carbonate, Maltodextrin, Cornstarch, Magnesium carbonate, Sodium chloride, Sodium bicarbonate.
Nutritional additives per kg:
Folic Acid 16 mg, Biotin 2.50 mg, Calcium D-pantothenate 450 mg, Choline chloride 50,000 mg, Niacin 500 mg, Taurine 40,000 mg, Vitamin A (Retinoic Acetate) 250,000 UI, Vitamin B1 120 mg, Vitamin B2 250 mg, Vitamin B6 50 mg, Vitamin B12 1.5 mg, Vitamin C 1,250 mg, Vitamin D3 25,000 UI, Vitamin K3 MSB 40 mg, Iron sulfate monohydrate 7,750 mg, Potassium Iodide 60 mg, Cupric Chelate of Amino Acids hydrate 5,910 mg, Manganese Chelate of Amino Acids hydrate 2,700 mg, Zinc Chelate of Amino Acids hydrate 103,050 mg, Sodium Selenite 12 mg, Tocopherol-rich extracts of natural origin 4,650 mg, other antioxidants 3.70 mg.
Analytical Content:
Magnesium 1.1% - Calcium 14.1% - Sodium 1.4% - Phosphorus 0% - Insoluble Ash in HCL 4.9% - Crude Ash 72.8% - Crude Protein 4.1% - Crude Lipids 0.2% - Crude Fiber 0% - Lysine 0% - Methionine 0% - Moisture 2.6%