ANTI-AGING NUTRITION IN DOGS (AND CATS!)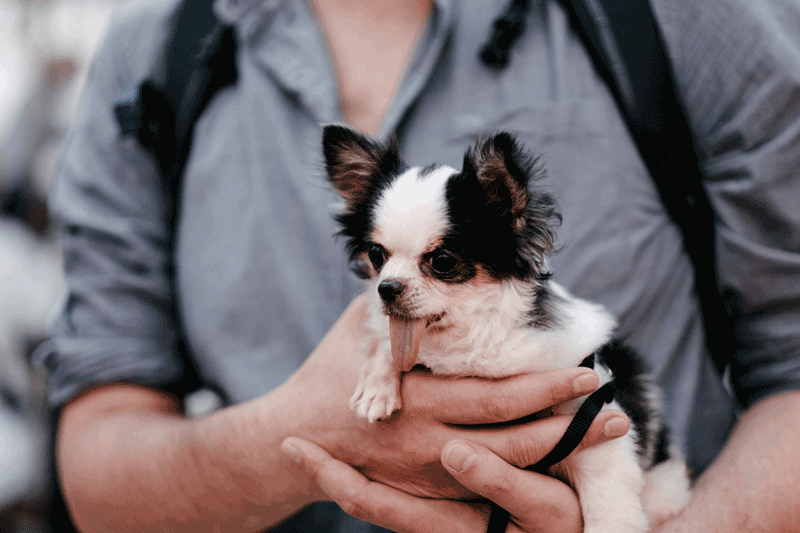 Written by Dr. Barbara Tonini
 Yes, time passes for everyone... even for our best friends and we would like to see them always healthy and at our side for as long as possible.
Unfortunately, the long-life elixir has not yet been invented, but knowledge in the nutritional field has led us towards this discovery: we can live better and longer thanks to a proper diet and to the anti-aging role of Superfoods.
Let's see together what are the nutritional strategies to keep our friends young:
1) First of all: know the risk factors and manage them!
This first point is certainly the most important because the concept of "standard" nutritional management does not exist. Instead, it is essential to understand that biological age, exactly as for us, does not always correspond to actual age and senior and geriatric dogs and cats do not always share the same issues. So, despite trying to define nutritional needs according to age, it is good to remember that this classification may not reflect the real needs of your 4-legged friend.
 2) Maintain a good body condition: neither fat nor thin
Take care of your friend's physical shape, because prevention begins here.
A good nutritional condition limits the onset of numerous diseases, therefore ascertaining if your friend is overweight or underweight is the first step towards a healthy longevity.
Overweight is definitely the most common nutritional pathology, especially in senior subjects (7-10 years old), and despite the well-known medical consequences (e.g. diabetes, liver diseases, arthritis, tumors), is constantly increasing. So, now more than ever, I reiterate that "it is never late to start" and if the past results have not been satisfactory, remember that you can be followed by a professional who will support you in an absolutely viable path.
Choosing a fresh food diet is a great help to maintain a good nutritional status: not only it gives a greater sense of satiety but provides precious minerals and vitamins

3) The value of proteins!
We must dispel the myth that elderly dogs and cats need a diet poor or reduced in proteins to limit the "workload" of kidneys and liver.
Amino acids, the "bricks" that make up proteins, are in fact fundamental not only for the muscular component but also for the immune system, and also under the metabolic profile.
It is therefore logical to expect that a deficiency may have more serious consequences in subjects no longer young and potentially predisposed to muscular hypotrophy and in their ability to react to diseases.
But all proteins are not the same...
While it is true that protein intake should not be spared, it is also very important to preserve renal and hepatic functions by administering proteins of high biological value, rich in essential amino acids (those that the body cannot produce), that we find in products of animal origin like meat, fish and eggs.
Fish, especially the kinds with high content in fatty acids Omega 3 and Vitamin B12 (anchovies, sardines, salmon, cod), should be consumed at least two/three times a week to fight chronic inflammation.
 4) Promote good digestion
With the advancing of age, the gastrointestinal tract undergoes changes, which have repercussions not only on the absorption capacity of various nutrients, but also on the intestinal microbial population, known as microbiota. In fact, with the passing of the years, the ability to preserve "good" bacteria changes, and inflammation and bacterial imbalances that can be the antechamber of many pathologies might occur.
The supplement of soluble fiber (inulin, pectin, psyllium) and prebiotics (FOS, MOS) is very useful. Besides regulating intestinal motility, they help preserve an efficient microbiota, control the digestion and metabolism of nutrients, especially the glycemic fluctuations.
 5) Counteract oxidative stress!
It is known that oxidative stress plays a major role in the aging process and the mechanisms that lead to the development of this condition are secondary to an increase in the speed with which the free radicals are produced, a decline in the systems of antioxidant defense and a diminished efficiency in repairing the damaged molecules.
So, the keywords are: prevent and delay!
To help our pals, it is very important to avoid substances that might easily induce the formation of free radicals (e.g. spoiled foods, diets rich in fat and low in antioxidants, the excess of physical stress, toxic pollutants) and to supplement the diet with antioxidant molecules.
Among the main antioxidants we find:
- Vegetable pigments: polyphenols or bioflavonoids (green leafy vegetables, beets, berries);
- Vitamins: E, A, and C (sunflower seeds, almonds, apricots, oranges, kiwis, cabbages)
- Minerals and enzymes: selenium, zinc, glutathione and coenzyme Q10 (broccoli, whole grains, eggs, sardines, turmeric, apples, pumpkin);
These molecules, in addition to acting individually, can have an excellent synergistic effect and therefore the combined administration can enhance their action (e.g. selenium + vitamin E and C).
Remember: to ensure a sufficient daily intake of antioxidants, supplements alone are not enough! It is advisable to eat a balanced diet and a daily consumption of fresh and seasonal fruit and vegetables.
Following a fresh and healthy diet, rich in anti-aging foods, keep our dogs and cats young, influencing both the quality and the duration of their life.
What do you know about your dog's food?
DOGSDAY is Hong Kong's best Fresh Food Service, made to order for your dog's nutritional needs and delivered at your doorstep weekly, designed with Dr. Barbara Tonini (Veterinarian, PhD. in Pet Nutrition). 
Control Allergies and Weight with our Single Protein All-Fresh plans 
Join the Fresh Food Movement! And see the benefits on your dog's health.